Glass Fuse 40a 1-1/4" Pack Of 5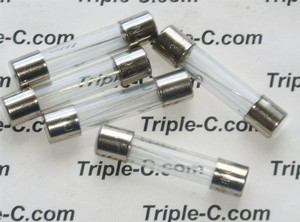 Currently out of stock - check back soon.
Description:
Glass fuse rated at 40Amp
The correct glass fuse for your classic late 50s-90s British car.

Rated at 40 Amps blow , 20 Amps continuous use.

Overall length: 1-1/4" (32mm) x 1/4" dia. (6.3mm)
Supplied pack of five.